Mandatory Cat Education

A domestic cat can run at speeds of 30 mph. PROPAGANDA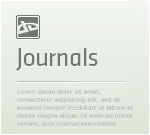 A Message From Your Feline Overlords
Well ...... Fella is already
freed
....BUT!
I decided to upload this anyways. I started it before he was freed.....
Oh, about Fella, anyone else ever realize how he has Cat Ears!?!?!
Are we being double crossed/tricked by DA on the Day of Fools?
Are Fella and `
MajorGeneralWhiskers
working together?
Hmmm....... what are you up to Deviantart?
Yeah...
Command Sergeant Major Meowzer Whiskerson, Green Barret, from the American Chapter of the Feline UpRising Organization.
MEOW
-Danielle
Textures (c) google/myself
FUR Badge (c) FUR/Deviantart
ART (c) DJ88
HAPPY APRIL FOOLS DAY ALL YOU WHISKERS!!!
(If I got anything wrong military wise??? it's a made up cat organization... forgive me xD)